°o° --------------------- °o°
Grunkle Stan
Since the end of the series, Gravity Falls fans have wanted more and artist Adam Dougherty (@kreaturekid on Instagram) has created something that many fans (we feel) are going to want: Grunkle Stan's head.
The post above shows where the creation started and the photos below are where it ended. It's amazing! 
He also uploaded a video to his YouTube channel showing the making of Grunkle Stan.
There's been a lot of speculation about what attractions could also change at Disneyland (and possibly the other parks) and the Jungle Cruise seems to the attraction that people are putting at the top of the "is it next list". Well, it looks like Dwayne  "The Rock" Johnson answered that question for us while visiting Imagineering back in 2017 prior to starting production of the Jungle Cruise movie. 
In case you missed it, the part that talks about the changes reads:
Well, clearly I don't know how the hell men were actually talking in the 50's, but what I do know is being able to star in and produce #JungleCruise is a dream come true. BUT what takes this to the next level, is that we'll partner with Disney's brilliant Imagineers to help re-engineer and re-design the #JungleCruise ride in all the Disney theme parks around the world. A very special opportunity for us and our @sevenbucksprod to create an unforgettable and fun EXPERIENCE for families around the world. And as Walt Disney himself would say… it's magical.
This quote directly reads that Jungle Cruise is next for a re-imagining. 
FGP Squad Happy Hour
Thank you to all the members of the FGP Squad that were able to make it to the Happy Hour! We had lots of fun and we're looking forward to the next one! 
GET THE EXCLUSIVE FAIRY GODPARENT BUTTON!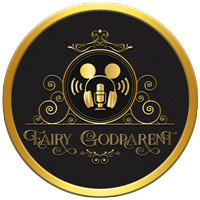 Being a part of the FGP Squad gives you access to additional content, giveaways and more! Plus, if you sign up for at least a $10 contribution you also get the exclusive Podketeers Fairy Godparent button as a thank you for your support!
If you would like to become a part of the FGP Squad family (aka one of our Podcast Fairy Godparents) you can use the 'Join the Squad' button below!