°o° --------------------- °o°
Isle of Magic Marketplace
This November, Mel will be participating in special event highlighting small business called the Isle of Magic Marketplace. In this virtual event, everyday between Nov 1 and 20, 2 artists will be highlighted to there will also be two giveaways. You can follow them for more information using the Instagram image post below.
If you interested in checking out some of the items that Mel has for sale you can checkout her website at theoddmouseshoppe.com.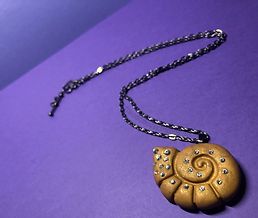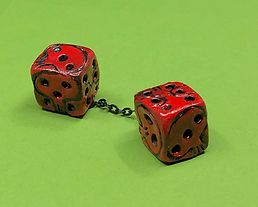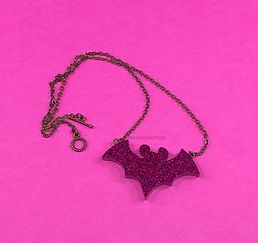 The items above are just a few of the great hand-made items available. From brooches, to necklaces, key fobs, and sculpts, there's a bunch of items available that make great gifts!
Punk rock Factory!
While browsing through TikTok we discovered a punk band named Punk Rock Factory and they do Disney song covers! Check out the post below and let us know what you think. 
You can follow them on Instagram at: @punkrockfactory
You can also follow their Linktree to find them on other platforms: https://linktr.ee/punkrockfactory
JOIN US FOR OUR NEXT EVENT!
We are excited to announce that we'll be participating in the first ever Virtual CHOC Walk to benefit the Children's Hospital of Orange County!
 or the first time, this year's walk will be a virtual experience! Even though this year has been a less than optimal we still want to do what we can to help the children at CHOC!  
You can make a difference by making a donation using the link below or by joining our team to help raise money! Our current goal is to raise $1000. We would also like to encourage you to share our donation link as we work towards building a better future.
Together we can MAKE A DIFFERENCE! Thank you for your support!
LET'S DO THIS!
Trolling Iron Man
Superheroes can play fantasy football too and more importantly, they can talk trash like them rest of them! 
Paul Rudd and Robert Downey Jr. have been participating in the AGBO Superhero Fantasy Football Charity league. This resulted in one of the funniest trolls from Paul Rudd to his opponent Iron Man, himself, Robert Downey Jr. Watch the video below to checkout Antman's parody of (Black Sabbath's) Iron Man.
ABOUT THE LEAGUE (from the YouTube video description):
AGBO Superhero Fantasy Football Charity League, a one-of-a-kind fantasy football league featuring some of the biggest stars in the Marvel Cinematic Universe (MCU) playing for charity. With a $1,250,000 donation from FanDuel, a leader in the fantasy sports industry and this year's exclusive presenting sponsor, Season Two of the AGBO Superhero Fantasy Football League is raising the stakes with new and returning players competing for a more than ten times larger prize pool than the inaugural season. $1,000,000 will be awarded to the charities selected by the 'superhero' league participants, based in part on their standings.
ABOUT AGBO (from the YouTube video description):
Founded by award-winning, record-breaking directors Anthony and Joe Russo, AGBO is an artist-led entertainment company focused on creating content borne of innovative story universes across film, television, and digital platforms. The company is headquartered in downtown Los Angeles, CA.
GET THE EXCLUSIVE FAIRY GODPARENT BUTTON!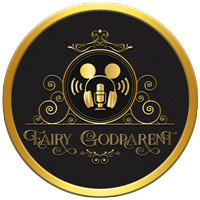 Being a part of the FGP Squad gives you access to additional content, giveaways and more! Plus, if you sign up for at least a $10 contribution you also get the exclusive Podketeers Fairy Godparent button as a thank you for your support!
If you would like to become a part of the FGP Squad family (aka one of our Podcast Fairy Godparents) you can use the 'Join the Squad' button below!
More Disney shows ending
This past week we've been hearing reports from Cast Members that they are receiving their "end of run" notices for 'Mickey and the Magical Map' and 'Frozen – Live at the Hyperion'. Sadly, this means that Disney will be laying off over 200 actors from these shows.
The concept of shows ending at Disney parks is nothing new but it usually is tied to something new coming. This change is due to the pandemic and it's heartbreaking to see that so many Cast Members won't have the opportunity to say their goodbyes and provide their farewell performances they way that others have. 
Since the stages will still be there, we hope Disney will reconsider and allow these performers to come back for a final set of special shows or some kind of Disney Parks Live event to give the shows a proper send off. 
To all of the Cast Members that brought us 'Mickey and the Magical Map' and 'Frozen – Live at the Hyperion': thank you. Please enjoy this performance of Mickey and the Magical Map from our YouTube channel:
Halloween effects!
Halloween is rapidly approaching and if you're into decorating your home, you should check out the Wicked Makers YouTube channel!
Jamie and Jay's channel is filled with some really great DIY videos (it's not just Halloween) but they do market their channel as "DIY Projects and Skulls".
Below are a couple of their videos that we talked about in this episode which is how to recreate fireflies and how to create realistic fake fire special effects, similar to those you see on Pirates of the Caribbean. Enjoy!
You can subscribe of check out more of their videos by going to: