°o° --------------------- °o°
Podketeers LIVE! – Avengers Campus opening ceremony
New lands at the Disneyland Resort don't come around very often and the fact that we've been able to celebrate the opening of two land expansions in less than 3 years is historic! Check out our live stream commentary during the opening ceremony.
GET THE EXCLUSIVE FAIRY GODPARENT BUTTON!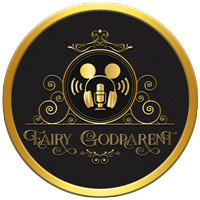 Being a part of the FGP Squad gives you access to additional content, giveaways and more! Plus, if you sign up for at least a $10 contribution you also get the exclusive Podketeers Fairy Godparent button as a thank you for your support!
If you would like to become a part of the FGP Squad family (aka one of our Podcast Fairy Godparents) you can use the 'Join the Squad' button below!