°o° --------------------- °o°
Andrew tells us about someone that lives in his area that puts on amazing light shows! You can enjoy many of his creations on his YouTube channel Tom BetGeorge!
If you like these videos make sure to subscribe to the Tom BetGeorgeYouTube channel!
GET THE EXCLUSIVE FAIRY GODPARENT BUTTON!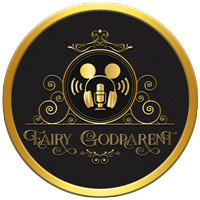 Being a part of the FGP Squad gives you access to additional content, giveaways and more! Plus, if you sign up for at least a $10 contribution you also get the exclusive Podketeers Fairy Godparent button as a thank you for your support!
If you would like to become a part of the FGP Squad family (aka one of our Podcast Fairy Godparents) you can use the 'Join the Squad' button below!