°o° --------------------- °o°
For the love of thunder!
For a teaser trailer, this was filled with all sorts of great peeks into what's coming to Thor Love and Thunder – including what we're calling a Stormbreaker farm! 
MSEP New Finale float!
In this video, we get our first glimpse at the new finale float for the Main Street Electrical Parade!
New music from Mickey and friends!
Not long ago we talked about Disney's new Minnie Lo-fi album. Now we have a new album with Mickey and his friends singing Classic Standards by members of the Rat Pack! It's a really interesting take on the songs and has secured a place in our hearts. Have you heard the album? Which song is your favorite? 
GET THE EXCLUSIVE FAIRY GODPARENT BUTTON!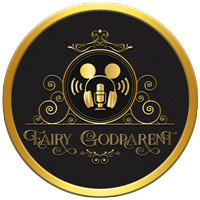 Being a part of the FGP Squad gives you access to additional content, giveaways and more! Plus, if you sign up for at least a $10 contribution you also get the exclusive Podketeers Fairy Godparent button as a thank you for your support!
If you would like to become a part of the FGP Squad family (aka one of our Podcast Fairy Godparents) you can use the 'Join the Squad' button below!