°o° --------------------- °o°
Here's the link to the lip balm that we start talking about in the episode. If you go to Jill's Etsy shop,  let her know you found out about her on the Podketeers podcast! 🙂
Mama Bear's Cozy Corner (https://www.etsy.com/shop/mamabearscozycorner)
The Growler! We didn't get a chance to get a picture of the growler alone but this is what it looks like (stock image from the Hanger 24 Brewery website). Seriously. It's fantastical!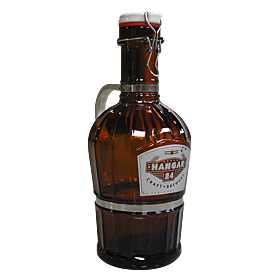 We also talked about the cool Beatles pancake art featured in the video below.
Here's an image from the Beatles cartoon on ABC: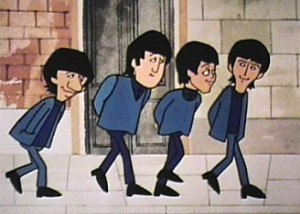 The cartoon ran for 3 seasons in 1965 thru 1967 and they made a total of 39 episodes. The coolest Disney connection is the Haunted Mansion's very own Paul Frees (the Ghost Host) provided the voices of John and George. In the 1987 the series was brought back on MTV and (here's another crazy Disney connection) Mark Hamill guest hosted the MTV run of the series. As far as the Jungle Book itself, the vultures in the movie were originally going to be voiced the Beatles. Cool, huh? Although we're not sure how long it will be up, check out an episode below:
What did you think of the episode? So here's the question of the week: Would the Beatles' participation in the Jungle Book have saved it or made it worse? Leave a comment below.
So until next time, here's to beers, cheers and Mickey ears!
-Heyzen