°o° --------------------- °o°
We're not exactly sure what 'Plus Ultra' will translate to when the movies is released but in the real world, 'Plus Ultra' is Latin for "further beyond". This movie release has been so exciting for a lot of people especially since "The Optimist" game that started several years ago at the 2013 D23 is apparently still going on in the form of the "Stop Plus Ultra" movement. Check out the video that you heard in this episode:
You can click here if you want to visit the 'Stop Plus Ultra' YouTube channel.
On the flip side, the Plus Ultra Society has their own website (plusultrasociety.com). When there, you are greeted by an image of 'It's A Small World', some morse code and the Plus Ultra logo. The Morse code translates to coordinates (40.745338, -73.837613). If you loom that up in Google Maps, it is the exact location of where the 'It's A Small World' attraction was setup at the 1964 World's Fair.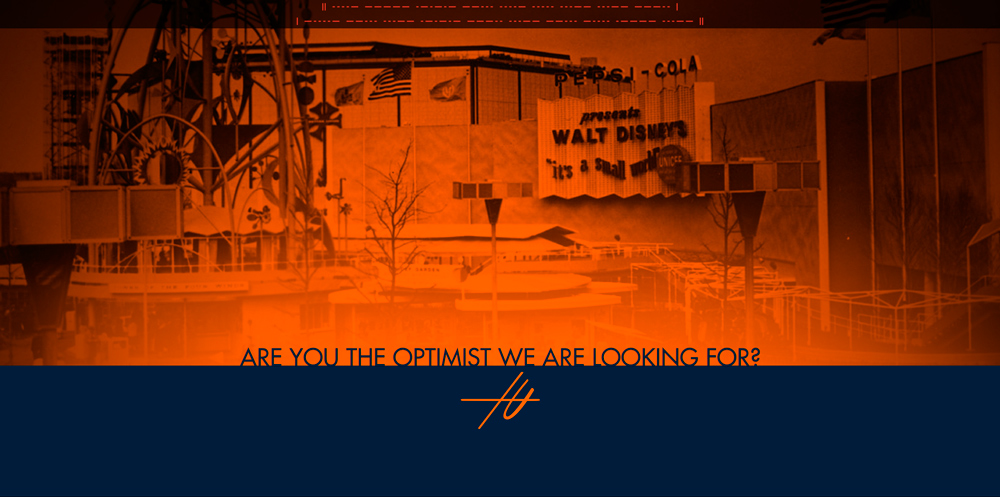 Double-clicking on the +U icon at the bottom will reveal a "password" entry box. If you enter WED4221964 you log in as "Walt Disney" and you get to see many of the same images that we got to see at the D23 Expo a couple of years ago.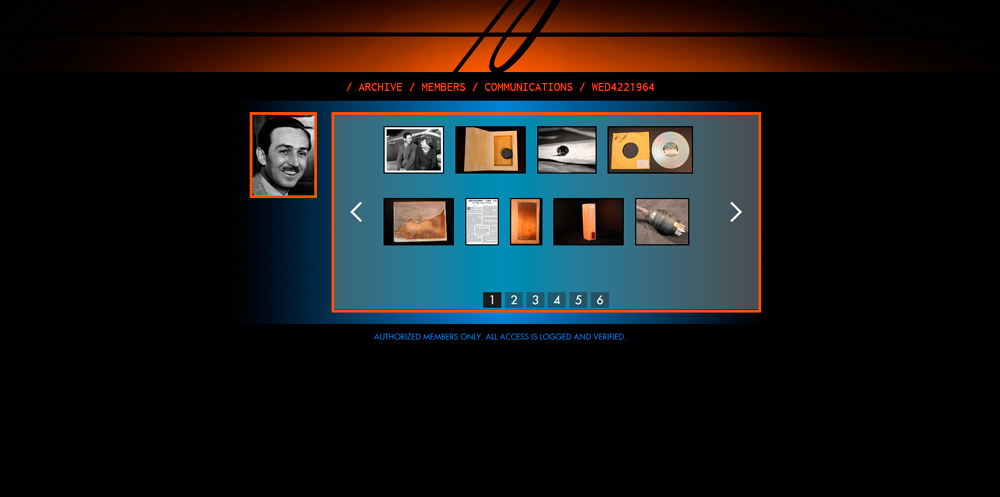 By the way, the Tomorrowland app that Heyzen talks about in this episode from D23 is still available in the iTunes App store (sorry, Android users). It is described as:
Tomorrowland D23 © 2013 Disney

By Applico LLC

Explore the mystery of The "1952" Collection that inspired the new movie from the director of The Incredibles and the creator/writer of Lost which takes as its title the word that encapsulates Walt Disney's stirring brand of futurism: TOMORROWLAND. The "1952" Collection contains materials that speak to almost every aspect of Disney's futurism. However, as you shall read and hear, the collection is, at best, an unreliable narrator to its own significance. Among the many questions begged by the "1952" collection: Is this just a bunch of random stuff thrown together? Or do these items share a common, meaningful purpose, perhaps elements of some heretofore unknown Disney endeavor? Download the app to explore the "1952" exhibition revealed at Disney's D23 Conference including images and artifacts from the Disney archives
If you have an iOS device, here is the link: https://itunes.apple.com/us/app/tomorrowland-d23-2013-disney/id684585068?mt=8
If you are interested in purchasing your own copy of the 'Before Tomorrowland' book that we talked about, pleas click the link below:
Are you excited for Tomorrowland? Did you participate in "The Optimist" or are you participating in this "Stop Plus Ultra" thing? Leave your comments below.
—–
If you're a boxing fan, what did you think about Pacquiao vs Mayweather? How do you think the fight affected ticket sales for the release of 'Age of Ultron' (if at all)? Leave your thoughts below.