[Updated 12/2/17 to include updated company name 'Expedition Roasters' and 12/10/17 with final date to enter]
Do you like coffee? Do you like Disney? If the answer to both of those questions is yes then you need to check out Expedition Roasters and their attraction themed flavors!

We're teaming up with Expedition Roasters (formerly known as Trader Sam's Coffee Company) to give you an opportunity to win a free bag of their delicious coffee! You can enter on Instagram by doing the following: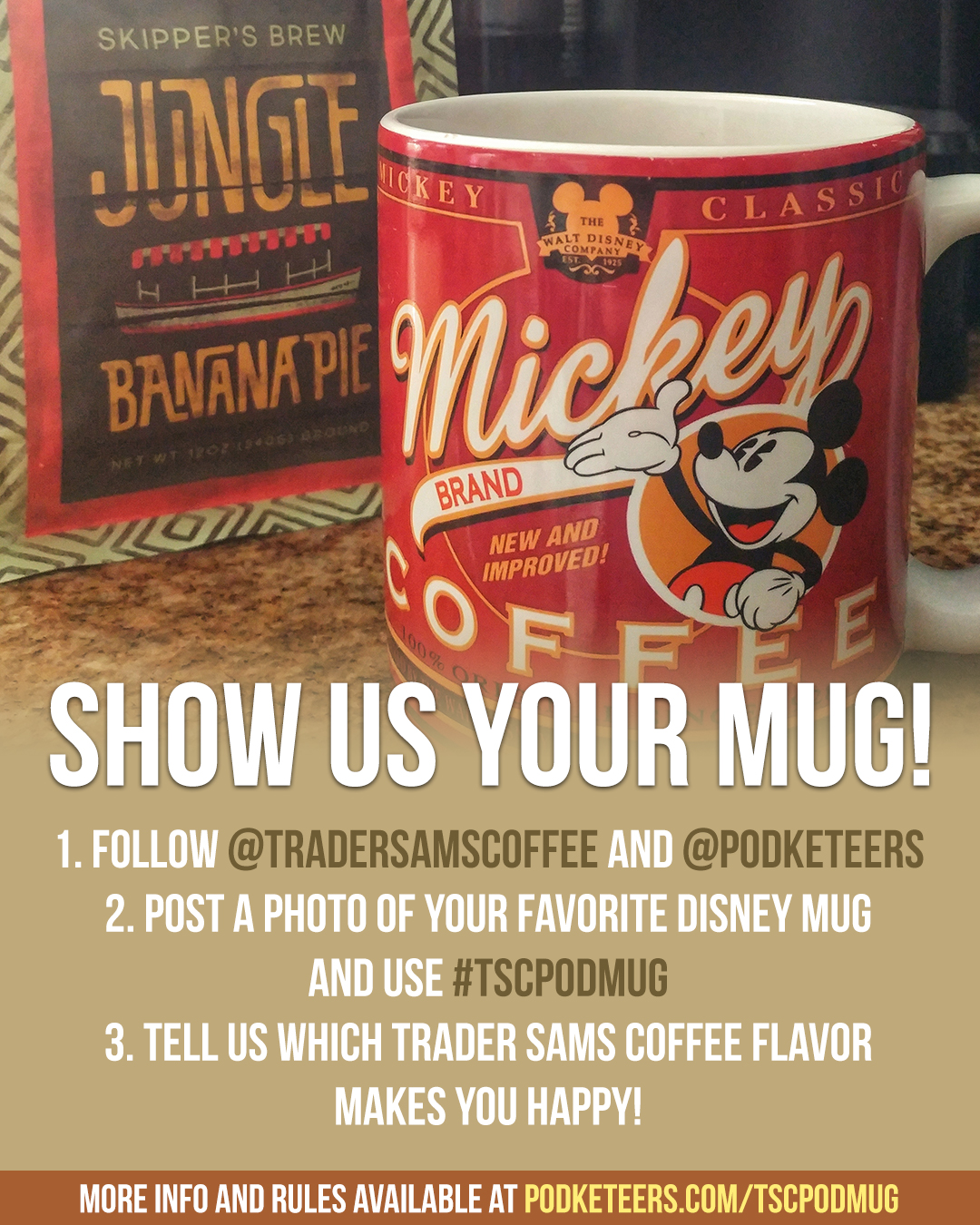 HOW TO ENTER:
1. Follow @expeditionroasters and @podketeers on Instagram (links also below)
2. Post a photo on your Instagram of your FAVORITE DISNEY MUG and use #tscpodmug
3. Tell us which Expedition Roasters flavor makes you happy!
RULES:
– Must be 18 years old to enter.
– U.S. entries only.
– This contest is not affiliated with The Walt Disney Company, Facebook, or Instagram.
– Winners will be selected at random and will be announced on the December 13, 2017 episode of the Podketeers podcast along with social media including Instagram, Facebook and Twitter.
– All entries must be received by Tuesday, December 12, 2017 by noon PST.
– Winners will be contacted via Instagram direct messages for address information once the contest is over.
– Please note that if you're Instagram account is private we will not be able to see or accept your entry.
FOLLOW US ON SOCIAL MEDIA