°o° --------------------- °o°

We had the pleasure of checking out the special pop-up exhibit/auction called That's From Disneyland. We'll be posting a vlog very soon (we'll update this post once it's uploaded to Youtube) but if you want to check out, here is the info:
13730 RIVERSIDE DR, SHERMAN OAKS, CA 91423
Auction Dates: 
August 25 & 26, 2018 – starting at 11 am PT
Free Public Exhibit: 
August 1st through 24th, 2018
Wednesday through Sunday 12 Noon to 8pm
CLOSED ON MONDAYS AND TUESDAYS
More information can be found on their website, here: https://www.thatsfromdisneyland.com/
During our talk about what we would like to own from the exhibit or from the park, Heyzen, mentioned music from The Good Dinosaur that he would play while riding his own train (if he had one). You can check it out below:

Represent Teamboat Willie with our official team gear as we work to raise funds to help some amazing organizations and charities!
Don Cheadle will appearing as none other than Donald Duck this season on the new DuckTales animated series. Check out the video below showing the voice-modulation that we talked about in this episode!
Along the same lines, we were joking about the Film Theory video that Heyzen saw on YouTube talking about Thanos not being able to snap. It was a pretty funny video that you can check out below.
Using one of these links will take you to Amazon using our personal referral link which may result in us collecting a small commission from your purchase.
During the previews while watching Christopher Robin we saw a trailer for a new animated film called Wonder Park. Yes, we know it's not Disney but it still looks fun. Have you seen the trailer? What do you think?
GET THE EXCLUSIVE FAIRY GODPARENT BUTTON!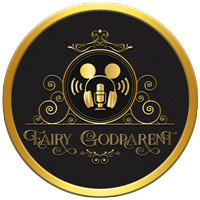 Being a part of the FGP Squad gives you access to additional content, giveaways and more! Plus, if you sign up for at least a $10 contribution you also get the exclusive Podketeers Fairy Godparent button as a thank you for your support!
If you would like to become a part of the FGP Squad family (aka one of our Podcast Fairy Godparents) you can use the 'Join the Squad' button below!
Our friends over at PopZilla Gallery will be putting on a Deadpool tribute show and Gavin will once again have a piece in the show! The show is called Unicorns and Chimichangas and will take place at Pop! Comics in Anaheim on August 18, 2018. Hope to see you all there!
Pop! Comics is located at 203 W Center Street Promenade, Anaheim, CA 92805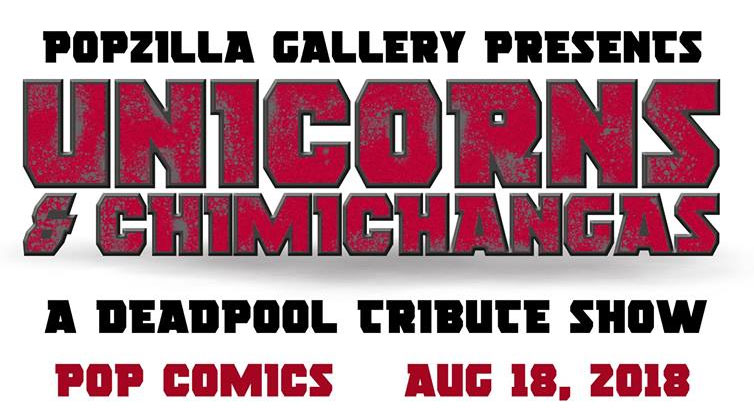 Helping the kids
The CHOC Walk is almost here and we need your help to reach our fundraising goal! We're trying to raise money to help the Children's Hospital of Orange County (CHOC) and we've updated our goal in an attempt to raise at least $1000! If you can spare a few dollars it would help us out a lot and we would sincerely appreciate your contribution! Thank you in advance for your support!
You can click on one of the images below to donate directly to one of our fundraising pages. 
Check out this vlog from our inaugural CHOCWalk!