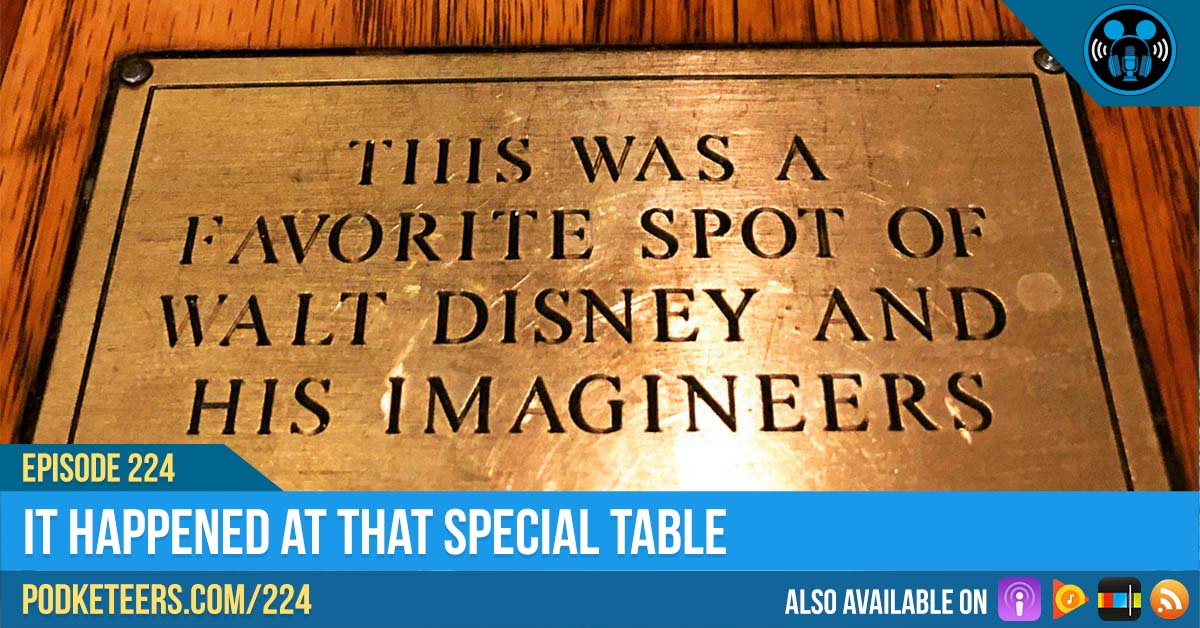 Ep224: It Happened At That Special Table

Podcast: Download (Duration: 1:14:56 — 61.2MB)
Subscribe: Apple Podcasts | Android | Google Podcasts | Stitcher | Spotify | RSS
Congratulations!
We'd like to start by sending a huge congratulations to AJ and VJ on their engagement! We're all very happy for the both of you!
The Next Marvel Phase
Have you had a chance to check out the new Captain Marvel trailer? What did you think? How do you feel about Captain Marvel possibly being the centerpiece of the MCU going forward?
JOIN US FOR OUR NEXT EVENT!
We are once again participating in City of Hope's Walk for Hope event on Sunday, November 4 ,2018 to help find cures for woman's cancers! We're super excited because this year the Disney Company is the presenting sponsor so expect to see Mickey and Minnie at the walk in their workout outfits for photo-ops and to help cheer us on! The walk will take place on the City of Hope campus in Duarte, CA. The campus is located at: 1500 E Duarte Rd, Duarte, CA 91010 We have set a team goal of $1000 and we would love it if you would consider making a donation to help us reach that goal PLUS you can take it a step further and join our team to walk with us the day of the event! The event is free to join and no minimum is required to participate but every dollar that we raise will go towards helping to find a cure for woman's cancers!
LET'S DO THIS!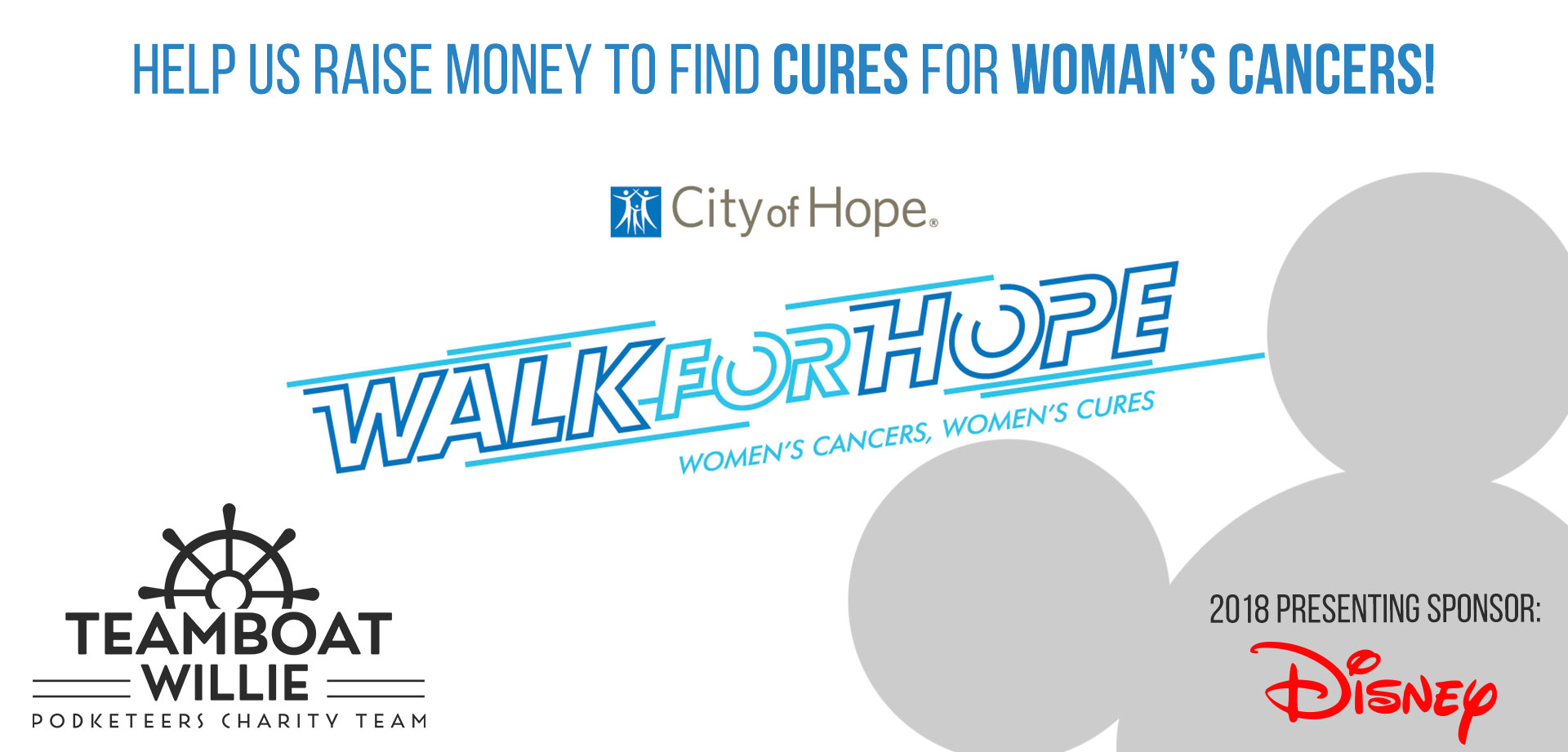 You can also donate directly to one of our personal fundraising pages by clicking on one of the images below!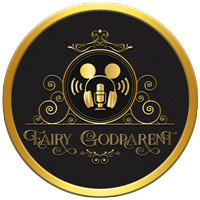 GET THE EXCLUSIVE Fairy Godparent BUTTON!
If you would like to become a Fairy Godparent of our podcast you can do so for as little as $1 per month! Plus, if you sign up for a contribution of at least $5 per month you will get the exclusive Podketeers Fairy Godparent button as a thank you for your support.