°o° --------------------- °o°
TEAMBOAT WILLIE! TEAMBOAT WILLIE!
Teamboat Willie will be walking in the Walk for Hope event on November 4, 2018 in an effort to raise money to help City of Hope get rid of cancer! To help our efforts we will be auctioning off several items starting on Friday, October 12, 2018 at 9am! Auctions will be held on Instagram and each auction will run for 24 hours (instructions will be provided for bidding/out-bidding).
Here is what we'll be auctioning off:
Auction begins Friday, Oct. 12, 2018 at 9am
Auction begins Saturday, Oct. 13, 2018 at 9am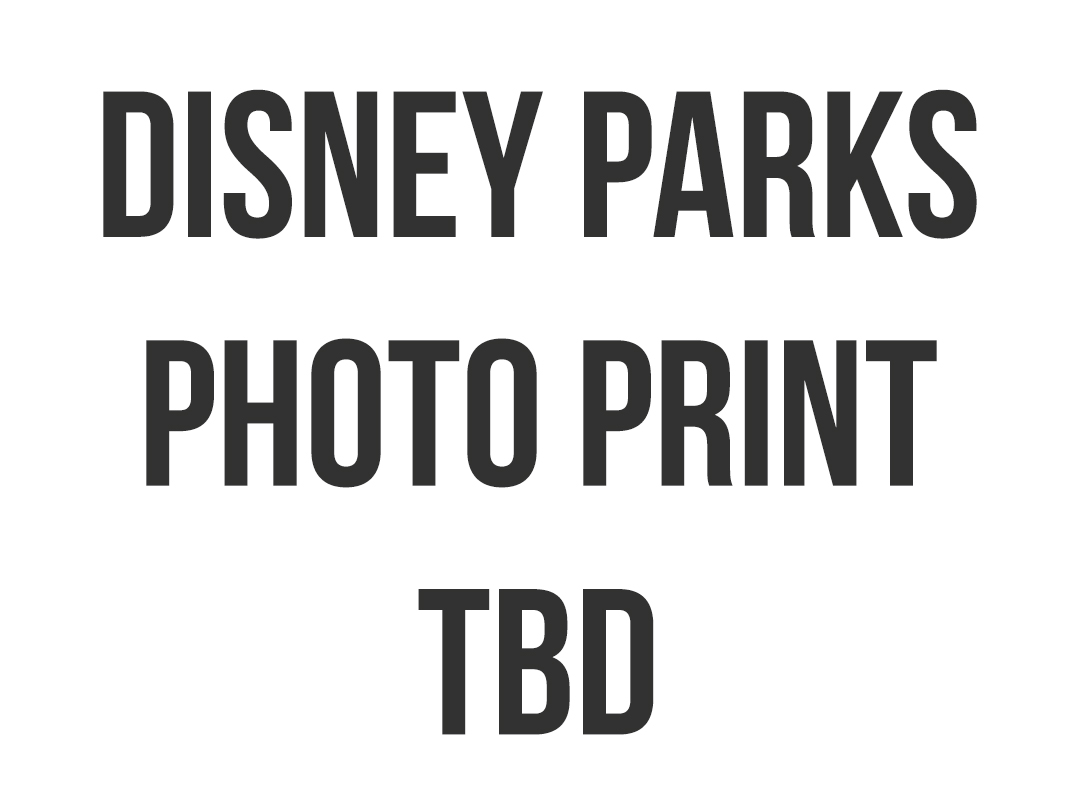 Auction begins Sunday, Oct. 14, 2018 at 9am
You can also help us reach our team goal of raising $1000 by donating to our team OR joining our team and walking with us on the morning of the event. The event is free to join and no minimum is required to participate but every dollar that we raise will go towards helping to find a cure for woman's cancers!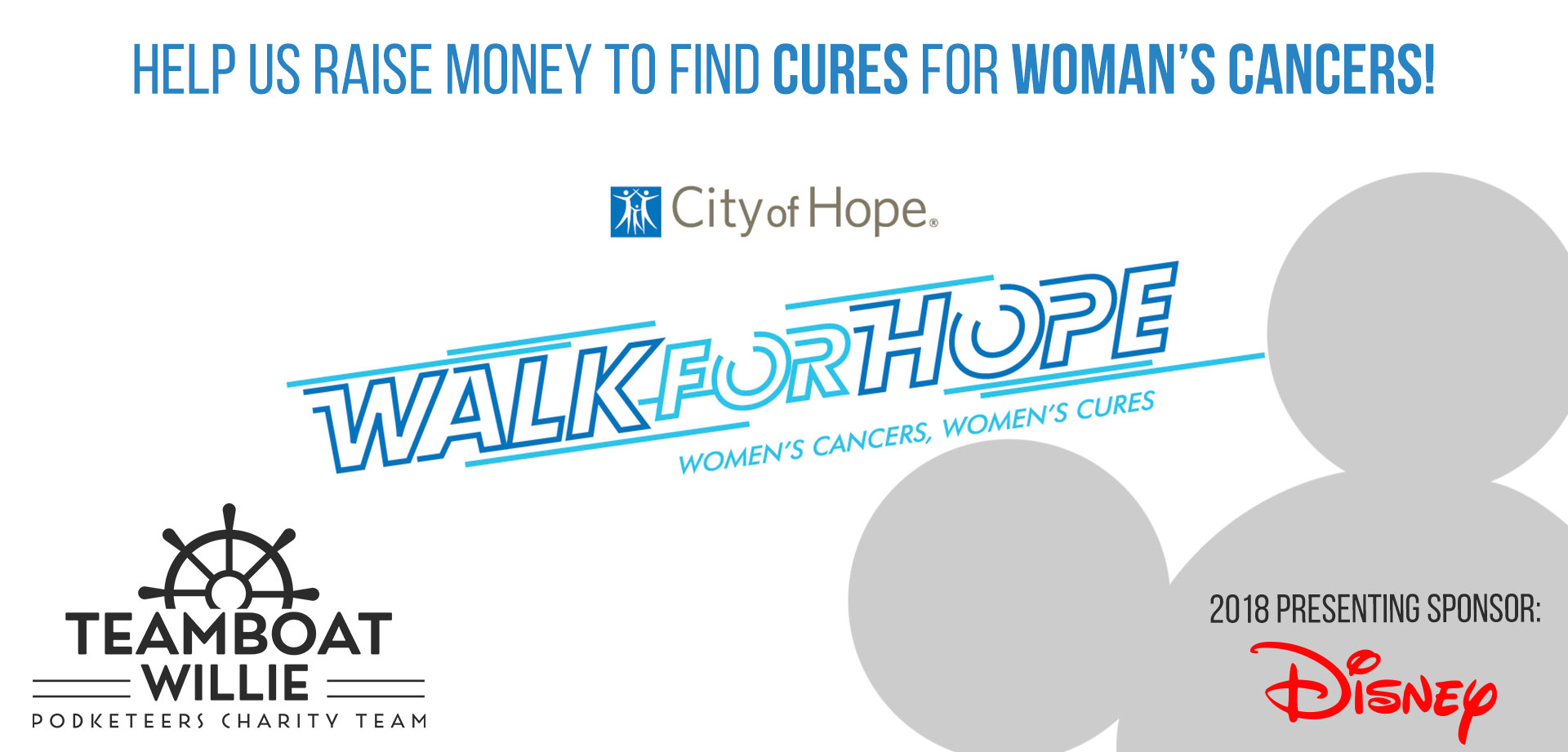 You can also donate directly to one of our personal fundraising pages by clicking on one of the images below!
One of our favorite things about Disneyland is walking down Main Street, U.S.A and hearing the smooth sounds of the Dapper Dans. During Mickey's Halloween Party, the Dapper Dans are materialized into the Cadaver Dans and they sing Halloween-themed tunes while floating around the Rivers of America. if you haven't had a had to check out their performance or just want to experience it again, check out our video below!
If you like the video, please take a moment to subscribe to our YouTube channel for more content like it!
Congratulations!
The tradition that Walt started in 1965 when he named (now) Disney Legend, Julie Reihm Casaletto, the first Disneyland Ambassador continues! The new Disneyland Ambassadors for 2019-2020 are Justin Rapp and Rafa Barron! Congratulations to you both!
Using one of these links will take you to Amazon using our personal referral link which may result in us collecting a small commission from your purchase.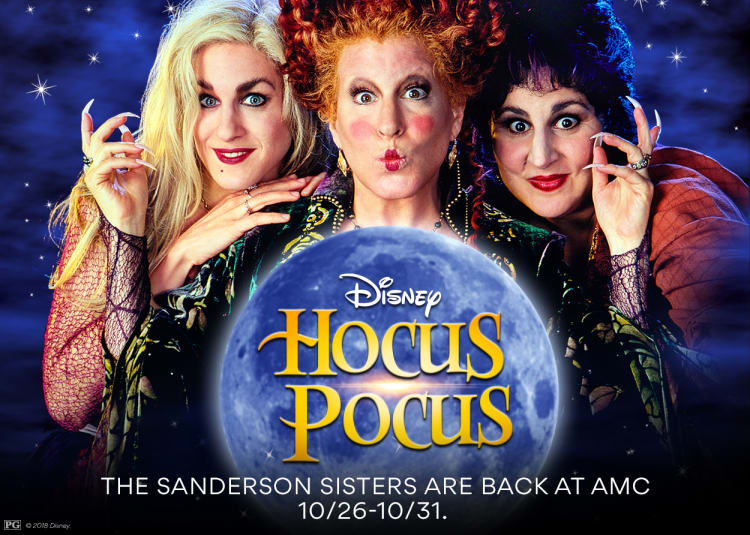 Disney's Hocus Pocus is coming back to theaters from October 26, 2018 through October 31, 2018 to AMC theaters. Upon looking into this, it looks like tickets will be standard pricing for your particular region (where being offered).
For pricing information check out AMC's page here:
I Put A Spell On You
Speaking of Hocus Pocus, Instagram is one of the tools that has allowed us to close the gap between seeing amazing art and connecting with the artist. Artist, Savanna Rodriguez, is constantly posting really great work to her Instagram but her recent attempt at replicating the spell book from the film Hocus Pocus left many of us in awe! The detail in her work is fantastic! below you'll find her post showing off the final product and two posts outlining how she put it together just in time for Halloween! If you're not already doing so, make sure to click through to her Instagram and give her a follow!
GET THE EXCLUSIVE FAIRY GODPARENT BUTTON!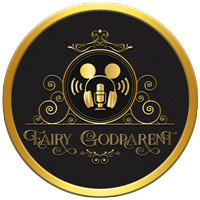 Being a part of the FGP Squad gives you access to additional content, giveaways and more! Plus, if you sign up for at least a $10 contribution you also get the exclusive Podketeers Fairy Godparent button as a thank you for your support!
If you would like to become a part of the FGP Squad family (aka one of our Podcast Fairy Godparents) you can use the 'Join the Squad' button below!
Bringing The Magic Home
Visiting Disneyland can sadden many people when it comes time to head home. But what if home had a little piece of Disneyland to get you by until your next visit?  That's exactly what a locomotive engineer from Utah did!
Over a decade ago, Travis Larson, made the decision to recreate the exterior structures of Fantasyland inside of his basement. The recreation includes the facade of Snow White's Scary Adventures, Pinnocchio's Daring Journey, Mr. Toad's Wild Ride Peter Pan's Flight and Geppetto's Workshop and the Village Haus Restaurant. Everything has been built at a 77% scale of the original size to fit within the area of his basement but what he has done will blow you away! Take a look at the tour he provided below.
Check out Travis' YouTube channel where he'll be posting more "how-to" style videos in the event that you're interested in recreating this in your own home!
https://www.youtube.com/user/Larzland
Have you checked out the Nightmare Before Christmas walk-through at Hong Kong Disneyland? Watch the video below!
Tradition
There has been a long standing tradition of creating portraits for Mickey Mouse dating back to 1949 for milestone birthdays. We couldn't find photos of the portraits but here are some samples of the previous portraits:
Recently Mickey's latest painting by Mark Henn was revealed to the world. Check out this timelapse of the process: