°o° --------------------- °o°
Returning to Agrabah
Almost 3 decades after we first experienced a whole new world with Aladdin and Jasmine we are very excited about the teaser trailer for the upcoming live-action Aladdin! Although it's just a snippet, the music and the visuals make it feel familiar. This remake feels that it will be closer to the original the way that the live-action Beauty and the Beast was. If you haven't had a chance to check out the trailer or the movie poster, take a look down below. Were you expecting more from the trailer? How excited are you about this remake? Let us know in the comments section below.
Using one of these links will take you to Amazon using our personal referral link which may result in us collecting a small commission from your purchase.
999 Happy Tiki Cups
Heyzen and Melissa are huge Hatbox Ghost fans, so image how they felt when they found out that there was going to be a Hatbox Ghost tiki cup? To make things even worse better there are two versions: one for Walt Disney World and one for Disneyland. Check out this post by user @enchantedtikibar on Instagram.
The version with the face on the head is the Disneyland variant.

Represent Teamboat Willie with our official team gear as we work to raise funds to help some amazing organizations and charities!
The Auction Block
We'd like to start by thanking our friends over at @InspiredOnMain and also listener/friend of the show, Karla (@thedisneyfashionista), for their donations for our charity auctions! Help us say thanks by giving them a follow on Instagram!
We'd also like to thank Bill, Phil and Eddie for their winnings bids in our auctions!
JOIN US FOR OUR NEXT EVENT!
We are once again participating in City of Hope's Walk for Hope event on Sunday, November 4 ,2018 to help find cures for woman's cancers! We're super excited because this year the Disney Company is the presenting sponsor so expect to see Mickey and Minnie at the walk in their workout outfits for photo-ops and to help cheer us on! The walk will take place on the City of Hope campus in Duarte, CA. The campus is located at: 1500 E Duarte Rd, Duarte, CA 91010 We have set a team goal of $1000 and we would love it if you would consider making a donation to help us reach that goal PLUS you can take it a step further and join our team to walk with us the day of the event! The event is free to join and no minimum is required to participate but every dollar that we raise will go towards helping to find a cure for woman's cancers!
LET'S DO THIS!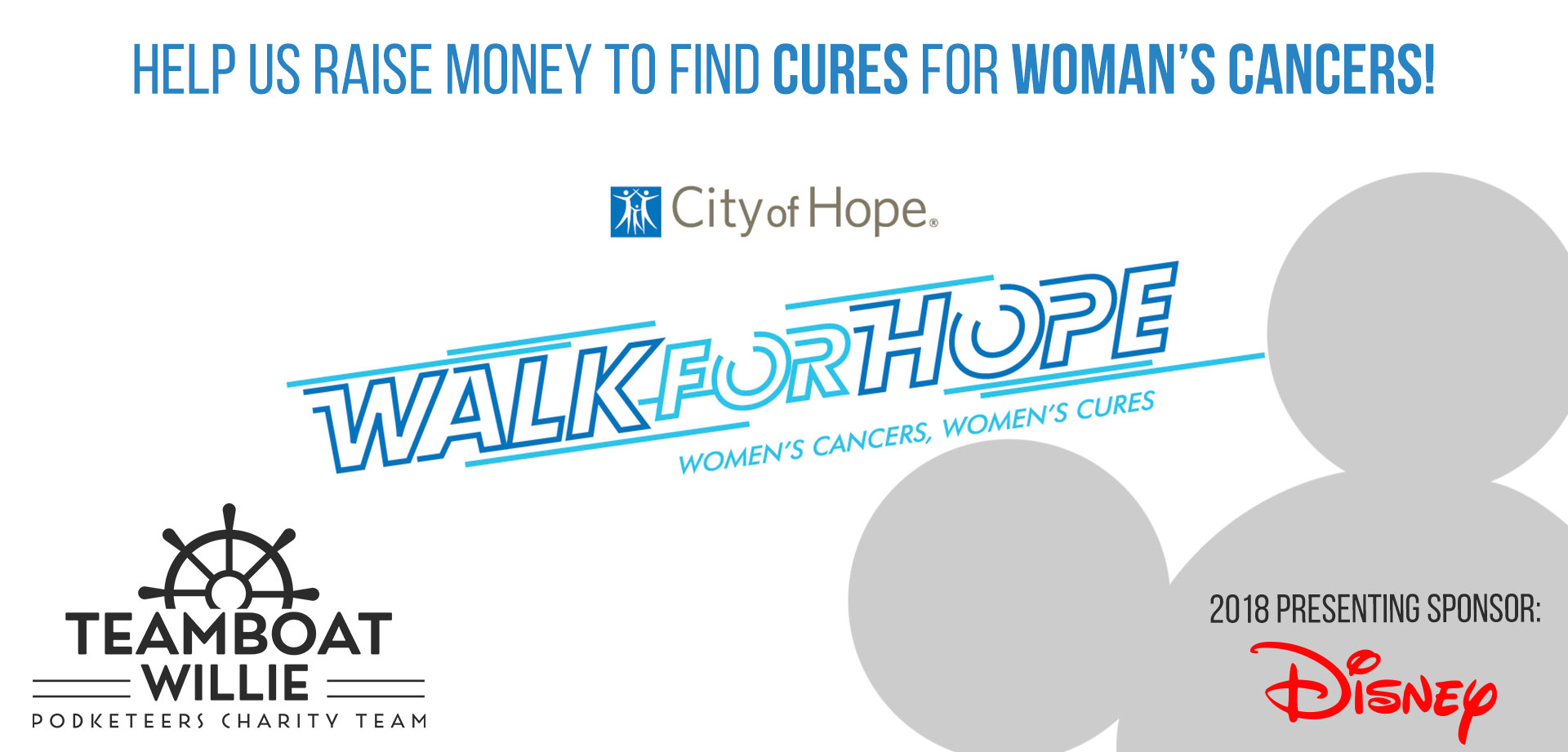 You can also donate directly to one of our personal fundraising pages by clicking on one of the images below!
GET THE EXCLUSIVE FAIRY GODPARENT BUTTON!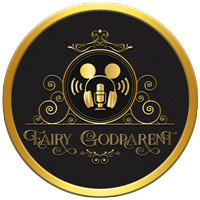 Being a part of the FGP Squad gives you access to additional content, giveaways and more! Plus, if you sign up for at least a $10 contribution you also get the exclusive Podketeers Fairy Godparent button as a thank you for your support!
If you would like to become a part of the FGP Squad family (aka one of our Podcast Fairy Godparents) you can use the 'Join the Squad' button below!
AMUCK AMUCK AMUCK!
As part of the '31 Nights of Halloween' on Freeform, a walk-through experience was created at the Lombardi House in Hollywood, CA. AJ and VJ had a chance to do the walk-through and take advantage of some of the photo ops as the worlds of the Sanderson Sisters from Hocus Pocus  and the Nightmare Before Christmas were brought to life! Check out some of the photos below.