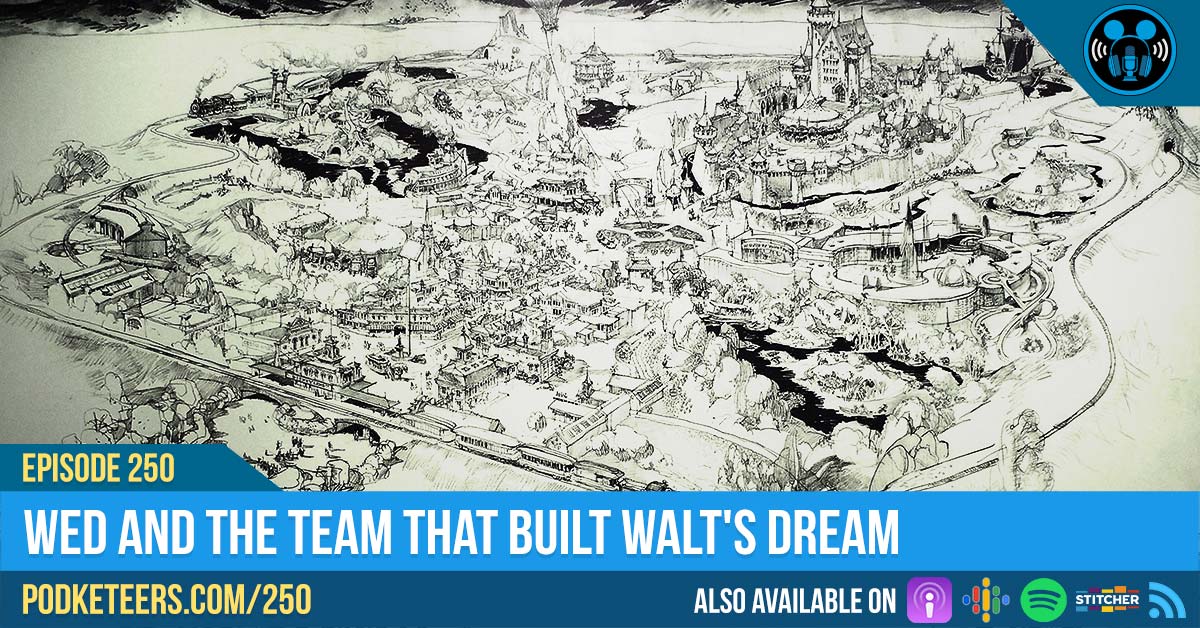 Ep250: WED and the team that built Walt's Dream

Podcast: Download (Duration: 1:15:47 — 61.9MB)
Subscribe: Apple Podcasts | Android | Google Podcasts | Stitcher | Spotify | RSS
We want to thank everyone for participating in March Mayhem 2019! Congratulations to our winner @thedylanhenning! Check out his bracket submission: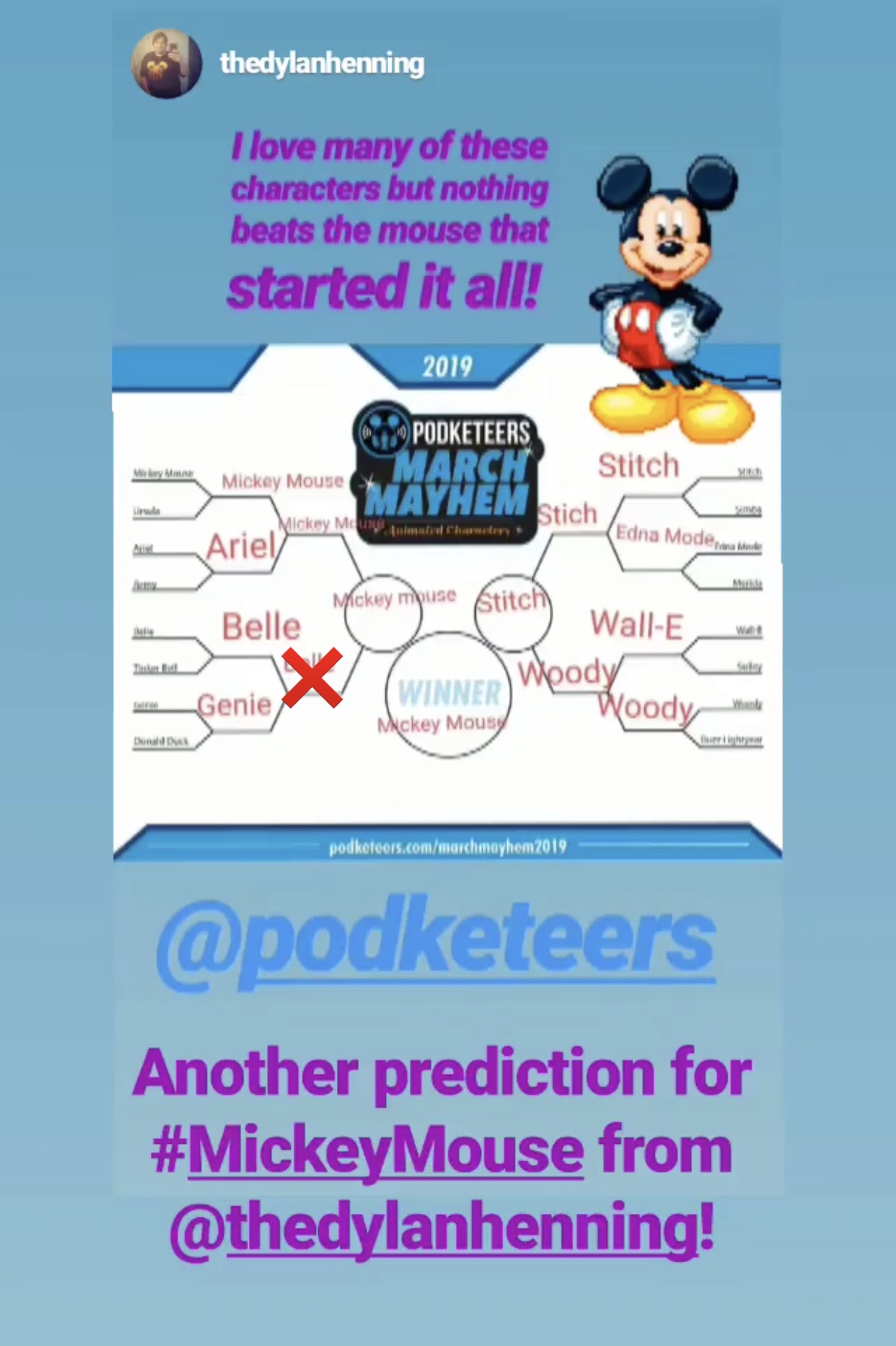 The prize package includes the following items: 
One (1) medium reusable bag from the Disneyland Resort
One (1) small reusable bag from the Disneyland Resort
One (1) shirt from our Podketeers Gear apparel line
One (1) "Disneyland D" Celebration Brooche (from the Odd Mouse Shoppe)
One (1) Celebration Mickey Brooche (from the Odd Mouse Shoppe)
One (1) animation cel from Mickey's first true color debut in the 1932 short-film Parade of the Award Nominees
One (1)  replica of the Mickey Mouse 50th birthday celebration button
One (1)  replica sticker of the Walt Disney Productions logo which first featured (what would evolve into the famous "Walt Disney signature" logo
One (1)  Mickey Mouse keychain
Here's a visual of all the items in the prize pack: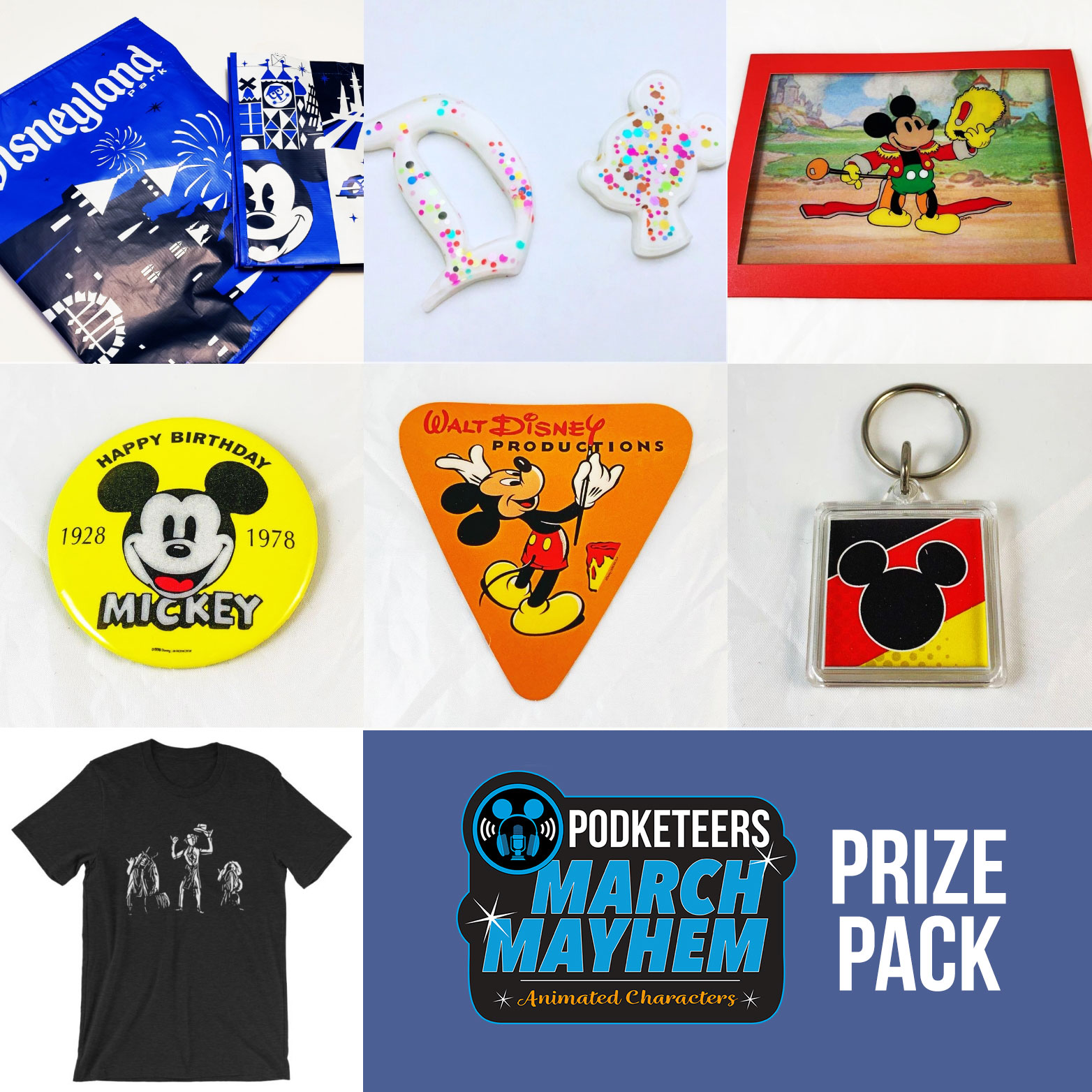 Once again, thanks to everyone that participated! We're looking forward to next year!
What does magic look like?
In this episode we mention the two concept maps of Disneyland. The first was an aerial view of the park which was created by Dick Irvine and Marvin Davis.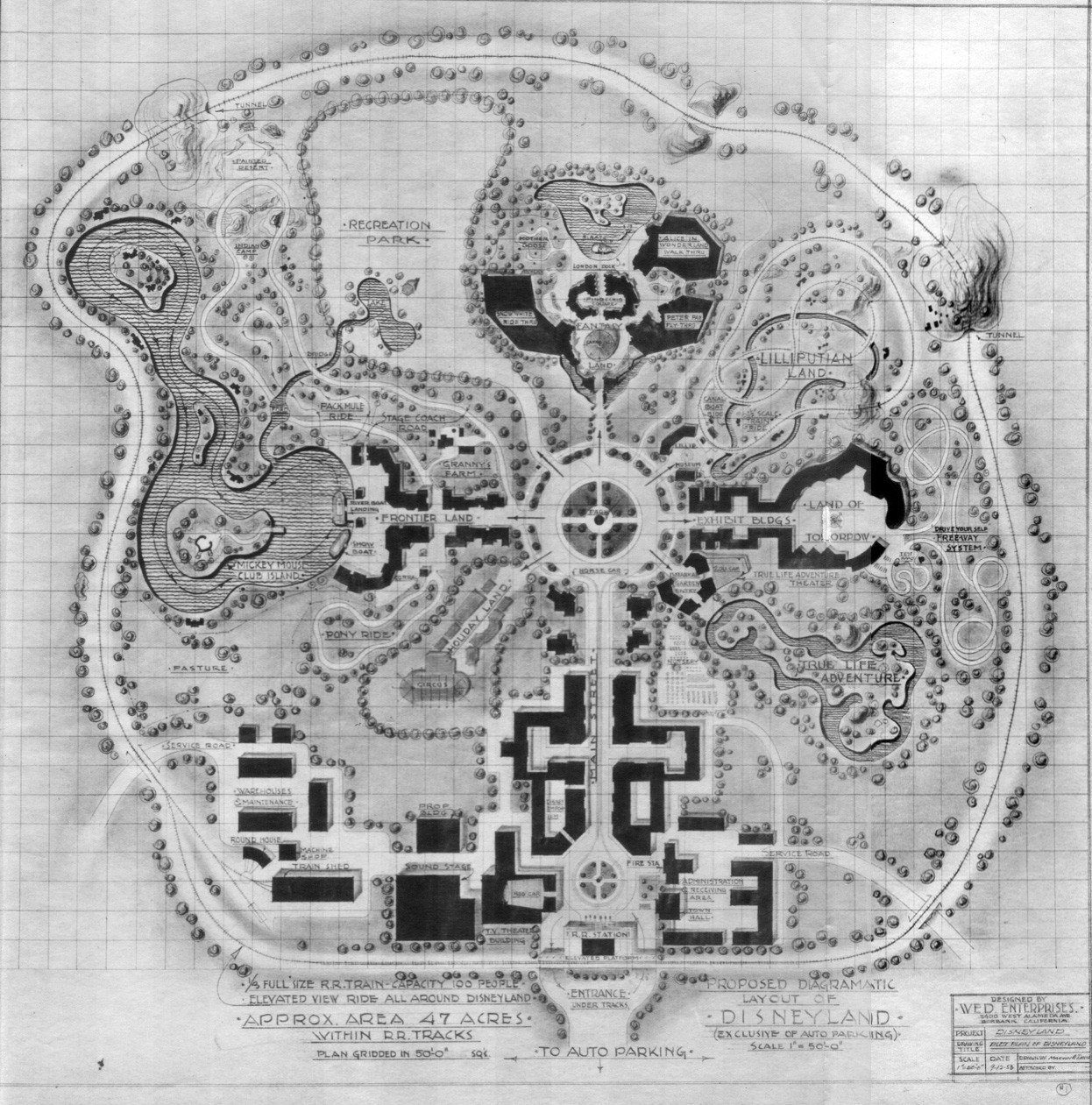 The second was from the "lost weekend" in which Walt and Herb Ryman worked together to create the rendering below for a meeting that Roy had with bankers.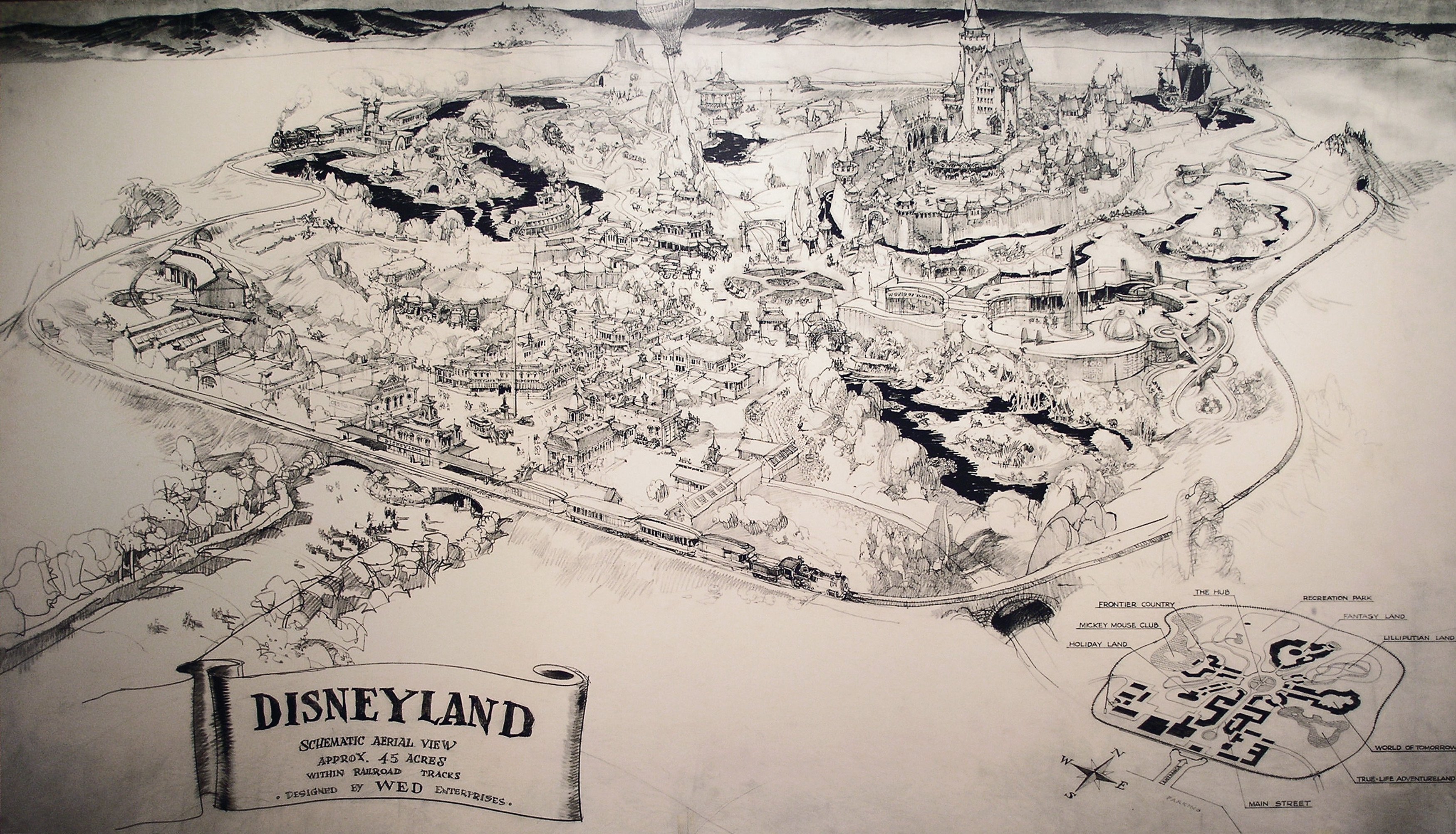 Pitching the Park
Around 2014, the site Boing Boing acquired a copy of the 3 original prospectus packets that Walt and Roy used to pitch Disneyland. You can see the images below:
Also, as mentioned in this episode, if you're interested in learning about the windows at the Disney Parks, a great companion while walking through the parks if our pal Jeff Heimbuch's book Main Street Windows: A Complete Guide to Disney's Whimsical Tributes. We've conveniently added a link for our purchasing needs below along with a couple of other books we think you might enjoy. 🙂
Using one of these links will take you to Amazon using our personal referral link which may result in us collecting a small commission from your purchase.