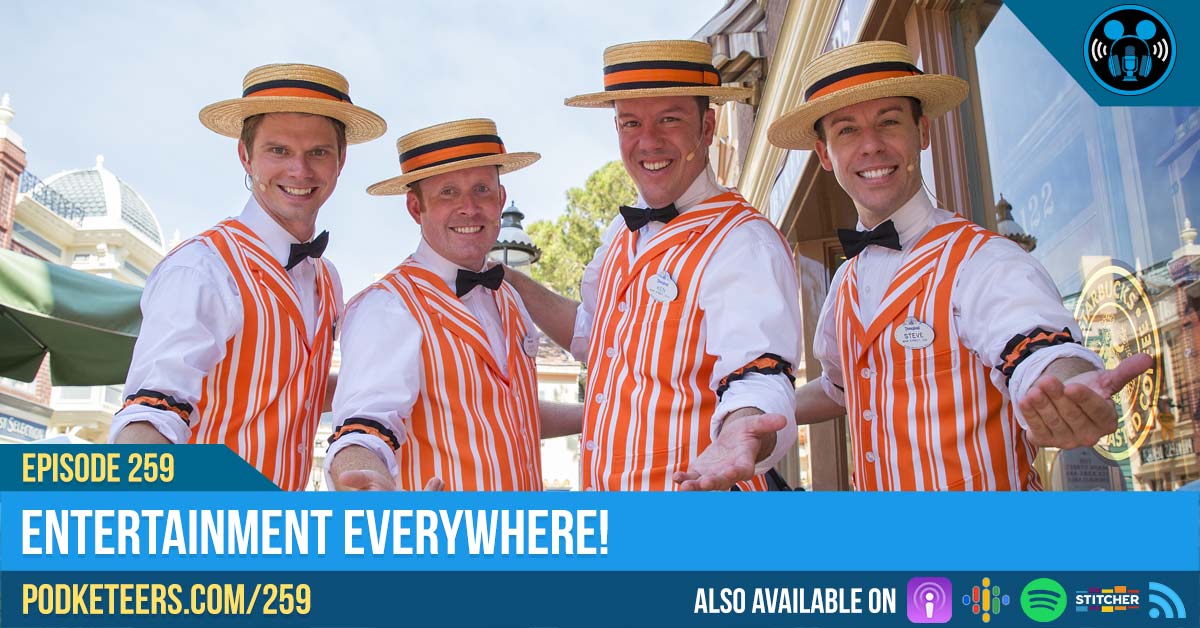 Ep259: Entertainment Everywhere!

Podcast: Download (Duration: 1:10:09 — 57.4MB)
Subscribe: Apple Podcasts | Android | Google Podcasts | Stitcher | Spotify
Star Wars: Galaxy's Edge is officially open and it is gorgeous! We feel very fortunate to have had the opportunity to see it during the preview time. We consistently heard that the four hour window was "more than enough time" but we really felt that we could have been there from rope drop to close. We plan on posting more photos and video on our Instagram account(s) but in the meantime, please enjoy these videos from inside Oga's Cantina of DJ Rex!
Have you ever seen the Cadaver Dans during Mickey's Halloween Party? If not, check out this video of their performance! Warning: it may fill you will ghoulish delight.
Using one of these links will take you to Amazon using our personal referral link which may result in us collecting a small commission from your purchase.