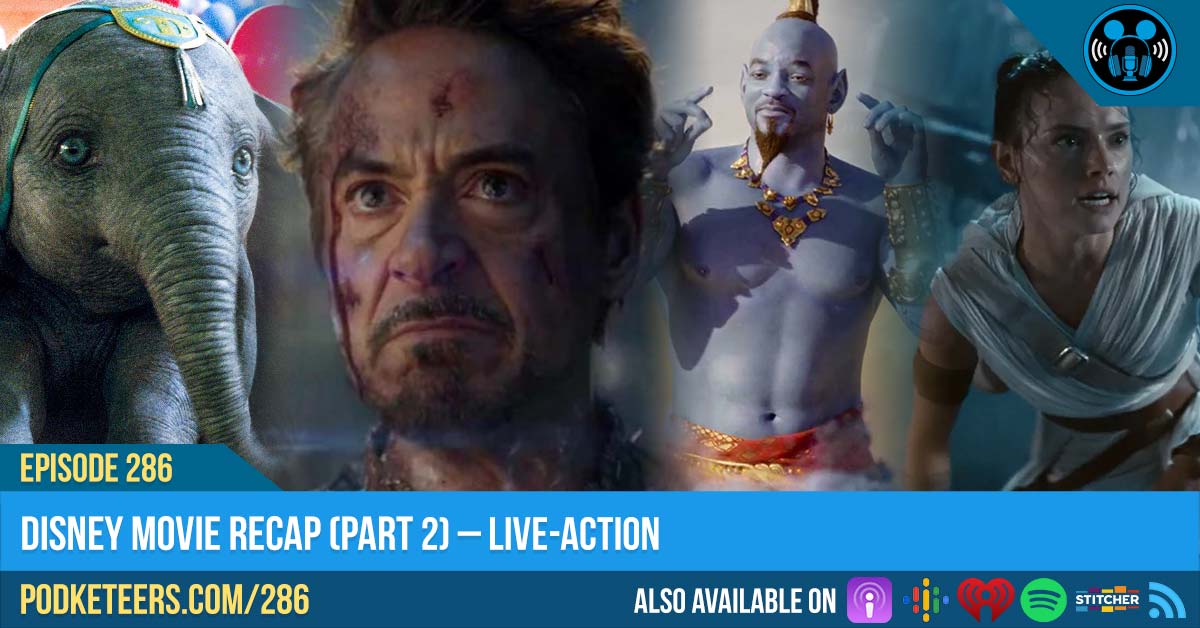 Ep286: Disney Movie Recap (Part 2) – Live-Action

Podcast: Download (Duration: 1:17:38 — 63.4MB)
Subscribe: Apple Podcasts | Android | Google Podcasts | Stitcher | Spotify | RSS
They take flight…
The X-Wing rumors were true but as fans we may have built it up to be way more than what it turned out to be. When we first heard of this, we thought the X-Wings would fly around the Black Spire Outpost a few times but unfortunately their flight was very short. Take a look at the video and you'll see what we're talking about. 
Disney Books
Aside from the One Day at Disney companion book, here's a few others that you also might be interested in.
This episode contains the following music within the episode:
Music from https://filmmusic.io
"Carefree" by Kevin MacLeod (https://incompetech.com)
License: CC BY (http://creativecommons.org/licenses/by/4.0/)
Using one of these links will take you to Amazon using our personal referral link which may result in us collecting a small commission from your purchase.