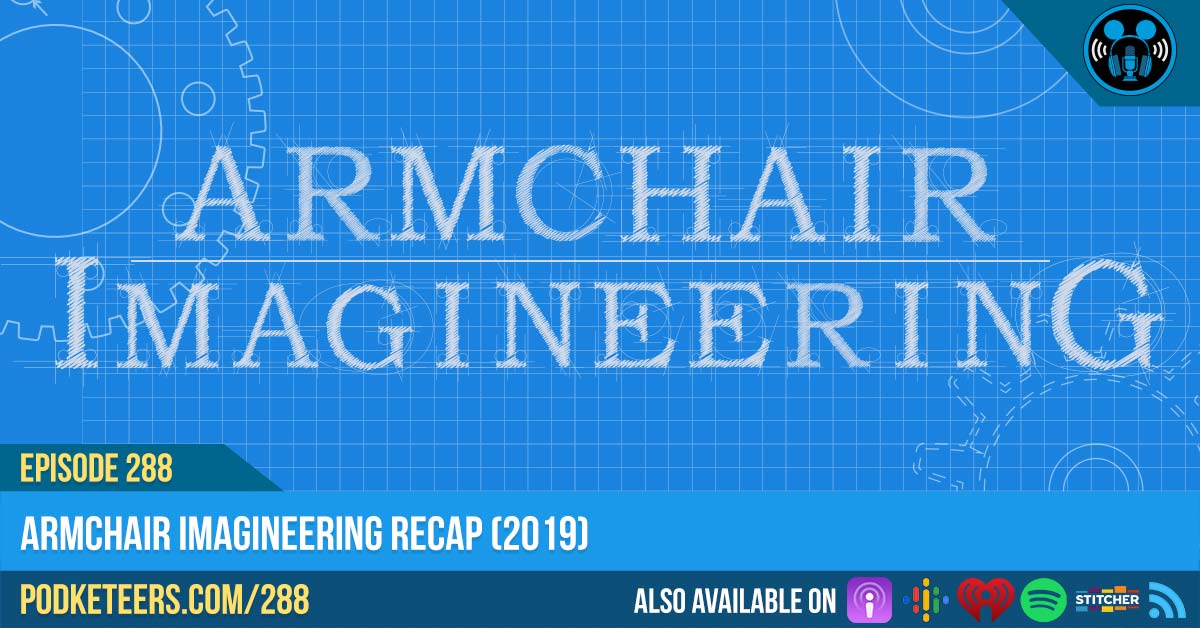 Ep288: Armchair Imagineering Recap (2019)

Podcast: Download (Duration: 1:55:28 — 93.7MB)
Subscribe: Apple Podcasts | Android | Google Podcasts | Stitcher | Spotify
Armchair Imagineering
If you could choose 1-3 of our ideas for the parks which would they be? Leave a comment down below! 
Also, we know this is a very short post (mainly because we wanna get to the holiday celebrating) but we do want to say thanks! We appreciate all the support that each of you give us throughout the year! It's been a tremendous year and we're look forwarding to what 2020 will bring! 
Cheers!
Using one of these links will take you to Amazon using our personal referral link which may result in us collecting a small commission from your purchase.