°o° --------------------- °o°
This is episode of Podketeers is brought to you with support from Freshbooks!
Get a 30-Day Free Trial at www.gofreshbooks.com/podketeers or click the image below!

Closing parks
This last week the Disney company made the decision to close the Shanghai and Hong Kong Disneyland resorts in an attempt the slow the spread of the Wuhan coronavirus. Unfortunately this is happening as the Lunar New Year holiday begins, affecting one of the busiest times for the resorts.
Although the Disney company only owns 43% of the Shanghai Disneyland resort, their stock still dropped 3%. As of this post it's unknown how long the parks will remain closed. 
GET THE EXCLUSIVE FAIRY GODPARENT BUTTON!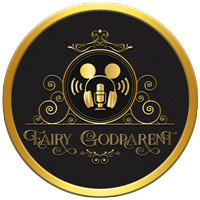 Being a part of the FGP Squad gives you access to additional content, giveaways and more! Plus, if you sign up for at least a $10 contribution you also get the exclusive Podketeers Fairy Godparent button as a thank you for your support!
If you would like to become a part of the FGP Squad family (aka one of our Podcast Fairy Godparents) you can use the 'Join the Squad' button below!
The Illusion of Life
In this episode we talked about Pinocchio and he amazing legacy that it left behind as an animated masterpiece and as a teaching tool for future animators. In case you were wondering, the book that we mentioned in the episode The Illusion of Life is considered the best piece of literature when it comes to bringing life to characters on paper by animators around the world. The book is available on Amazon using the link below along with a couple of others books we feel might help you on your animation journey OR serve as a great gift for someone currently on that journey!
Quick note: these are affiliate links. Purchasing any of the books using those links will provide us a small commission from Amazon.